VIP DOG is located in Walkervale, a suburb of Bundaberg. We schedule pets by appointment, so they do not have to stay all day. We groom, mind and walk all sizes from small to large dogs.
VIP DOG has the latest grooming equipment and materials so you can be assured your dog gets only the best pampering while in our care. We are equipped with electric lift tables and tubs to make grooming large breed dogs easier!

We also ask that all dogs be vaccinated prior to booking in with us to maintain the safety of all dogs in our care. Vaccinations are the only option to protect your dog from canine diseases.

Brisbane to Bundaberg
The Story of VIP Dog
Gil started VIP DOG back in 2016 in Brisbane. It all started when he was sitting there with his best friend "Sheba" a 50kg Rhodesian Ridgeback. He wanted a safe place to have her regularly groomed and when needed, a safe place to stay. After visiting many groomers and pet sitters, he realised no business really gave her the one-on-one attention she deserves. That's when VIP DOG was born.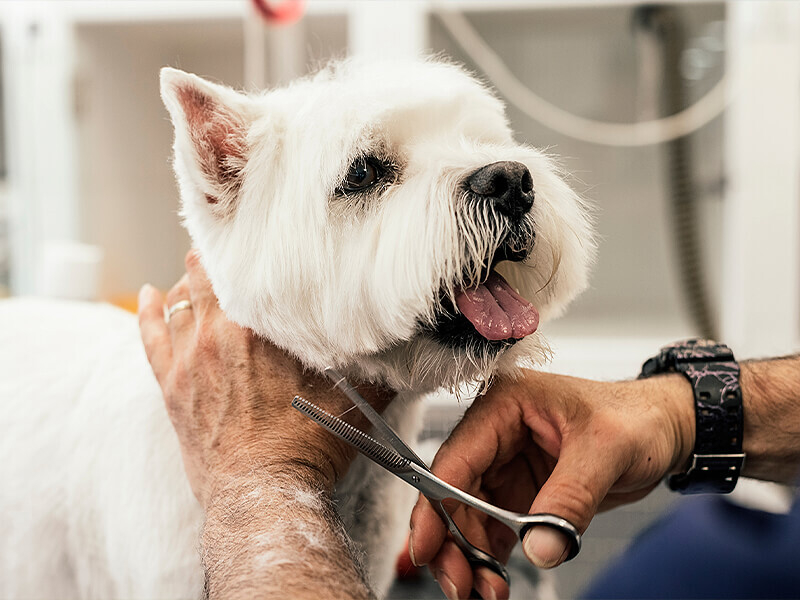 Our mission is to provide a safe, professional and affordable grooming, dog sitting and walking experience for dogs in Bundy.

The VIP DOG Mission Statement
Providing the best care
Certified Dog Groomer
Gil is a passionate dog lover and Tafe Certified dog groomer in Bundy. Gil has completed a Certificate III in Companion Animal Services which covered care for dogs, cats, birds, and fish. He has also completed a Pet First Aid & CPR certificate to ensure he can provide the very best care to all pets.

We've got dogs and we get dogs
30+ years of industry experience
Gil has vast experience in the pet industry spanning 30 years. From volunteering with rescue organizations including RSPCA, working for Hills Pet Nutrition as a Product Manager, Redlands City Council as a Dog Ranger (but he wasn't very good at fining people for walking with their dog off-leash so had to leave that job), and of course his biggest achievement as a dog groomer. Growing up in rural Victoria, he always had a love for animals and had many pets including dogs, cats, fish, turtles, and chickens.
We understand the joy and laughter dogs bring into our lives – whether it's them taking over the whole bed or dribbling lovingly on your knee – and because we've got dogs, we get dogs.