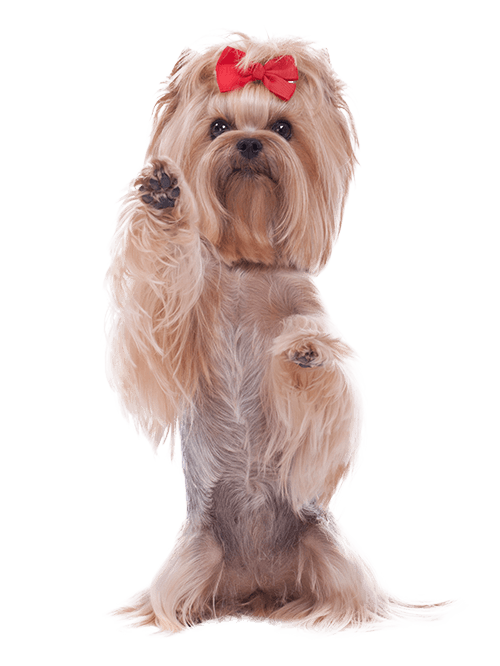 Small Dog Size Guide
1kg - 10kg
Small dogs include Maltese, Toy poodle, Pomeranian, Shih Tzu, cavalier, Yorkshire Terrier, Pug, Papillion, Silky Terrier, Brussels Griffon, Affenpinscher, Chihuahua, Maltese Bichon Frise, Mini Schnauzer, Miniature poodle, Cavoodle, West Highland White Terrier, Lhasa Apso, Havanese, Scottish Terrier, King Charles & mix-breeds 10kgs and under.
*Please note, prices depend on your dog's size, condition, and time needed. For that reason, some exceptions can occur such as matting and difficulty grooming dogs. Please stop by anytime and we will look at your dog's size and coat condition and give you a price on the spot!
Your VIP deserves the bests cuts in Bundy
Small Dog Grooming
VIP DOG specializes in small dogs, and we offer a full range of grooming services tailored just for them in a relaxed and stress-free environment. Whether your dog needs a full haircut or just a bath, VIP DOG gives the best cuts in Bundy while doting on your pet!
Bring your furry pal in to be groomed by a certified dog groomer who loves what he does. Whether they're visiting us for a personalized service or consultation, you'll see Gil's passion in action.
Why us for your pals haircut
At VIP DOG, we do not use cages; instead, we feature a space where your dog can roam free.
Certified groomer backed with passion for dogs.
We have a quiet space for dogs that prefer a more relaxed environment.
Walk-in services starting at $10 are also available for dog nail trimming, anal gland expression, ear cleaning, and more.
We have a range of different grooming packages that are designed just for small dogs, so no matter if its a bath only or a full groom we have your mate covered.

Your VIP's Home Away From Home
Small Dog Minding
Home – that's the feeling we want your four-legged friends to feel right when they step through our doors. We want your doggy to feel like they are just taking a trip to their second home.
Why your furry pal will love our minding service:
Your dog will get to see their best friends and even make some new ones.

Your pal will get to stay and play in a fun, clean, and safe environment in our home.
We only look after one dog at a time!
We give the best to each pet that walks through our doors, including dog walking and a complimentary bath & blow-dry, so they go home smelling and looking beautiful.

Bundy's Most Experienced Private Service for your VIP
Small Dog Walking
Since 2018, we have adopted the philosophy that dogs thrive with consistency and individual attention.
Our walks include:
Private walks throughout your neighbourhood including parks and beaches.
Same dedicated daily walker to help your dog build a trusting bond with their walking companion
Walking completed at your dog's pace
Private walks allow focusing on maintaining positive reinforcement training methods
VIP DOG walkers are insured, bonded, and trained with both virtual and hands-on instruction.
Each walk concludes with a photo and daily journal entry
Please note due to the safety of your pet we only walk doggies in the early morning or late afternoon when it's not too hot for their paws.