The best VIP cuts in Bundy!
Our dog grooming services
VIP DOG specializes in dog grooming services tailored just for your furry pal, so they can relax in a stress-free and safe environment.
Our promise to you and your furry pal
Whether your dog is big or small, young or old, we will make sure they are comfortable and that they leave our dog grooming salon looking and feeling great!

Give your dog the complete VIP treatment
Complete Dog Grooming Service
We offer a wide range of dog grooming services including:
Haircuts
Baths
Nail trims
Gland expression
Ear cleaning
Plus much more
Whether your furry friend needs a quick touch-up or a full grooming service, our experienced staff are here to help.


Caring for your VIP like they're our own
Why VIP DOG for your Dog Grooming Services
VIP DOG gives the best grooming service in Bundaberg while doting on your pet!
We are certified dog groomers who love what we do.
At VIP DOG, we do not use cages; instead, we feature a space where your dog can roam free. We also have a quiet space for dogs that prefer a more relaxed environment with CCTV to ensure the safety of your VIP when in our care.
Walk-in services starting at $10 are also available for dog nail trimming, anal gland expression, ear cleaning, and more.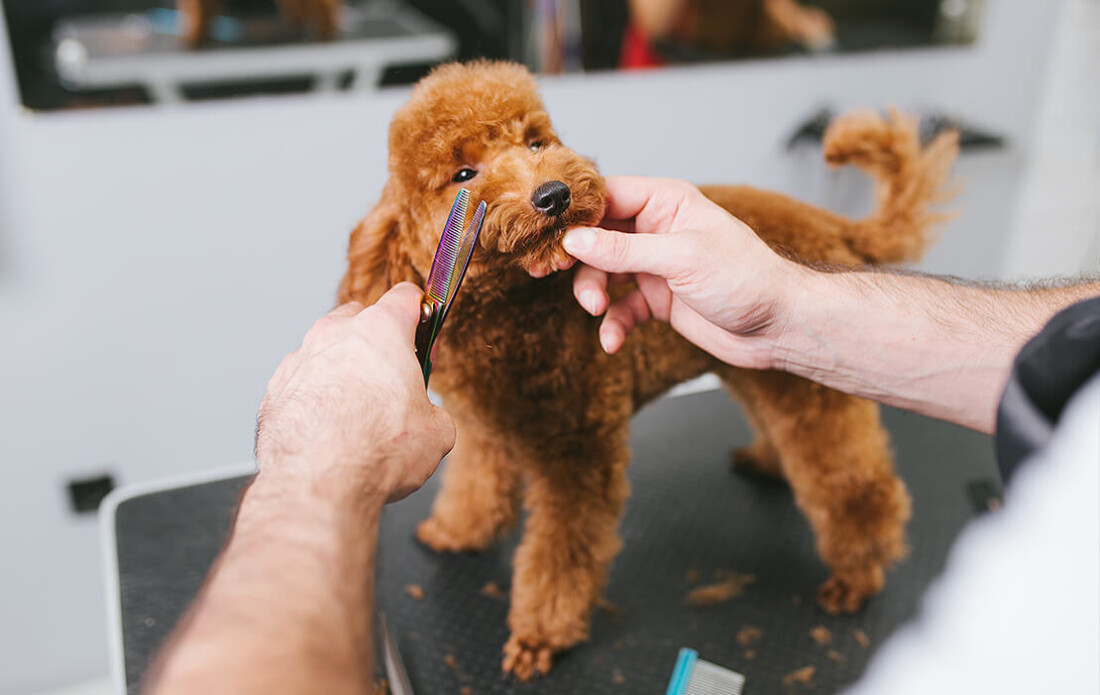 Keeping your dog healthy and happy
Why consider dog grooming for your dog
Dog grooming is not only good for your dog's appearance, but it's also beneficial for their health. Regular grooming helps to remove dirt, debris, and dead skin cells from your dog's coat, which can reduce the risk of skin infections. It also helps to keep their fur soft and healthy-looking. In addition, dog grooming can help to reduce the amount of shedding by keeping the coat free of tangles and mats.
And if you're concerned about fleas and ticks, regular grooming can help to remove any unwanted pests from your dog's coat. All in all, dog grooming is a great way to keep your furry friend looking and feeling their best.
Gil is highly professional and did a fantastic job grooming our labradoodle and poodle. Our first time using VIP and highly recommend them. Thanks Gil we'll be back.

Linda Martin
Maxx was very happy when I picked him up and I was really happy with his haircut. Thanks again Gil! I have certainly found my, well my puppers new groomer.

Venessa O'Connor
Ruby would like to thank you for her wonderful groom. It's fabulous to have such a great service here in Bundaberg. I will definitely be bringing my pups back, thanks again Gil.

Grace McInroe
Schedule an Appointment:
No matter what your dog's grooming needs are, VIP DOG has you covered! So come on down to our salon, book online or give us a call today to book an appointment. We look forward to meeting you and your furry friend!